RIDE THE HOTTEST THREE WHEELS IN TOWN!
Make Money Where the Excitement Is Make Your Own Hours Make Fascinating Acquaintances *Call Daud and get your pedicab license before the weekend!
Easy Rider Pedicabs
Austin's best pedicab service. Call 512-436-3286 for inquiries about riding a pedicab of your own, advertising opportunities, or arranging a pedicab chauffeur for your special event. We're on the street most nights Thursday through Saturday. Whether it's a weekend on the town, a festival, a musical event, or a Longhorns home game, pedicabs have come to define the Austin experience. If you've had a good time in Austin, chances are you've come in contact with an Easy Rider pedicab. There's a reason why we have a fast growing fleet of cabs. Our pedicabs are well maintained and our operators are courteous. We're looking forward to seeing you out there. Company president Daud Tashnick is waiting to show you the town.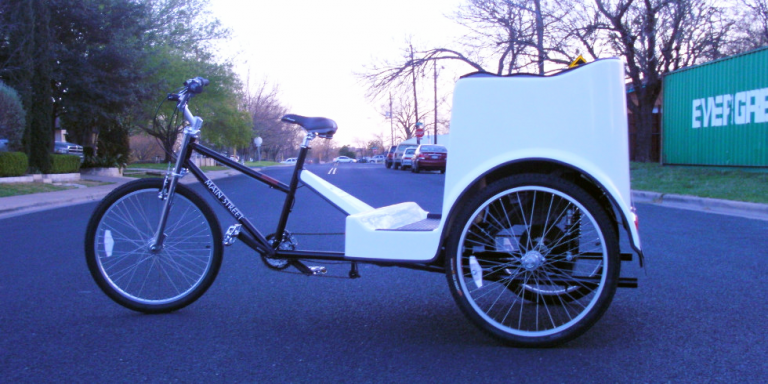 design and branding combined together to tell your story.
Mobile advertising solutions
. Wrap our pedicabs from front to back.