We have a selection of pre-loved pedicabs available for purchase in four different models. New and used electric motors, controllers, and custom, long-life, smart motor batteries are also available.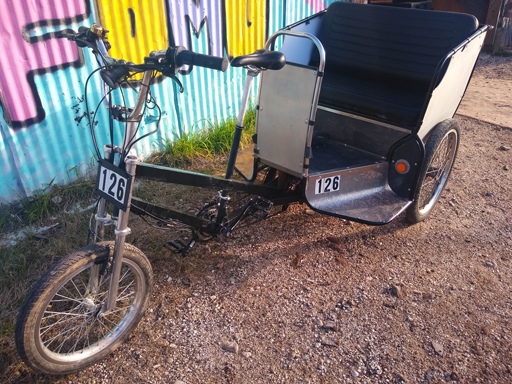 The Easyrider Minimax makes up the bulk of our Austin fleet. They are as nimble as they are quick and tough as nails to boot. The smaller rims and thicker spokes make for a durable combination. This cab model has the lowest maintenance cost of any cab in our selection.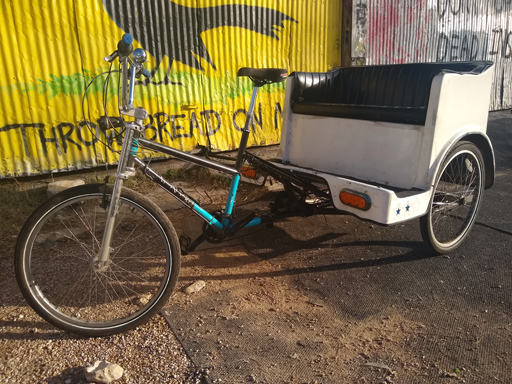 Mainstreet Broadways have been considered by some to be the industry standard for pedicabbing across North America for more than a decade. That's no surprise, as these reliable machines age remarkably well.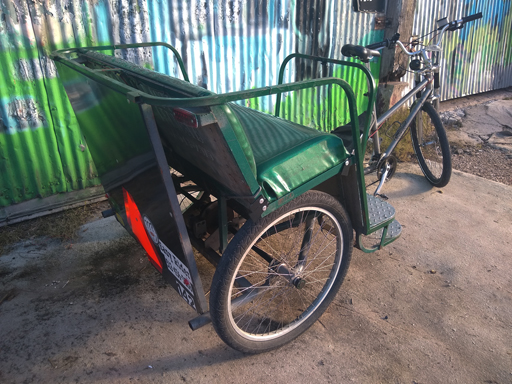 Mainstreet Boardwalks are ubiquitous for their wider passenger seats and impressive power to weight ratio. All of our boardwalks have custom paint jobs and upholstery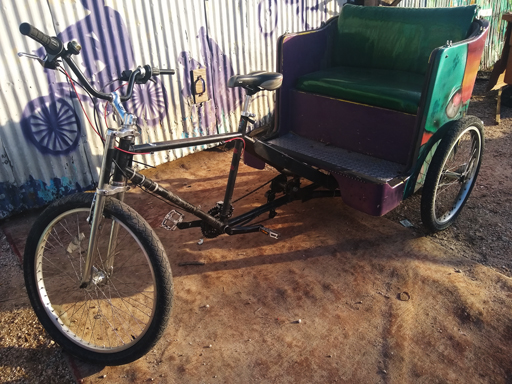 As they say, "the classics never die." The Mainstreet Classic pedicab is no exception. Even modern versions of Mainstreet's larger models still use the Classic frame for it's low weight and reliable geometry